First Official Indian Student Association at NCKU, Creating a community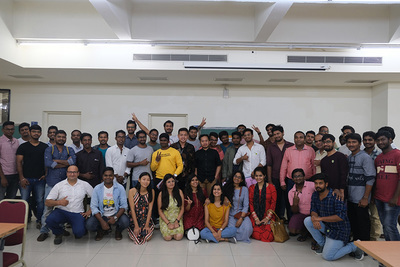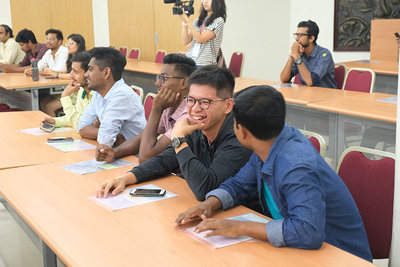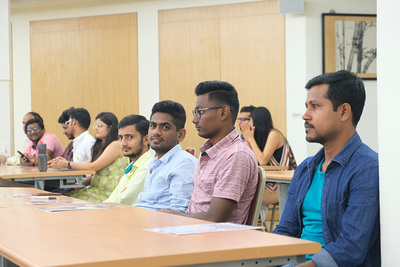 This year marks the first year that the Indian Student Association(ISA) is officially founded. There were fun activities, such as "Lucky Draw" and "Information Sharing," to spice up the inauguration ceremony. Being the 13th international student association at NCKU, ISA hopes to recruit more members as it works to provide a platform for Indian students to exchange and share information.
Every year, approximately seventy Indian students come to study at NCKU. They make up around 8% of the international student population, making India the fourth largest distributor of international students at NCKU. Before the foundation of the ISA, there was a non-official Indian student club, which helped organize India-related events on campus. In 2015, the idea of founding an official association was first conceived. With the assistance of the OIA, the ISA is finally founded in 2019 after four years of planning.
All Indian students, as well as the faculty of the department of Computer Science, were invited to the inauguration ceremony. Professors of Computer Science took advantage of the occasion to introduce the AI program to Indian students, hoping to recruit some of them into the program. Professor Hung-Yu Kuo is confident that the AI program at NCKU should open up an excellent opportunity to collaborate with Southern Taiwan Science Park. In so doing, it can ultimately urge Industry-Academy Cooperation and respond to the government's New Southbound Policy, which encourage further collaborations and close relationship of Taiwan with other Southeast Asian countries, such as the ASEAN and India.
ISA President Prashant Kumar Saw (Parshant) said that, upon arriving at NCKU, he, like many other Indian students, had culture shock and language barriers. Unfortunately, at that time, there weren't any student associations that provided Indian students with sufficient, relevant information to help them adapt to new life in Taiwan. Not used to the new environment, some students returned to study in India. As the president of the association, Parshant has visions of the ISA as an information-provider and the core of a community, where all Indian students at NCKU can feel a sense of belonging and find a "home" away from home.
According to Parshant, another goal of the ISA is to bridge the gap between local students and Indian students, and further spur cultural exchanges. The ISA does not belong to Indian students only; it is founded for students of all races who would love to take part in the Indian culture. All students are welcomed to become members of the ISA, through which, Parshant hopes, a better understanding of India could be reached.
An Indian student, Krishn Patel, also expressed his concern that it's hard for Indian students at NCKU to find restaurants that serve vegetarians. He joined the ISA so as to make friends and feel closer to home.
Laxmi Srivastava has studied at NCKU for four years, and she has helped organize some Indian celebrations. In her viewpoint, the ISA not only unites all Indian students but also cultivates a community. Because it is an official association, Indian students can have better chances to promote their culture.
There are currently thirteen international student associations at NCKU. Two ISA events, "Holi Festival" and "Diwali Holiday," are scheduled respectively in March and November. The Holi Festival is known to the world as "Festival of Colors" or "Festival of Spring" because, in India, people scatter colored powders on others on that day. It also celebrates harvesting, so it's called "Holiday of Joy," too. All NCKU students, faculty and staff are welcomed to take part in both events. (End item:Christina Wang)